About Voxgov
VoxGov is the leader in unification of widely dispersed critical sources of government information that compliance and transactional professionals depend upon for insights and analysis.
VoxGov's research platform provides professionals, corporations and other organizations with the resources needed to identify risk, ensure compliance and facilitate better informed decision-making for positive organizational and individual outcomes.
Headquartered in New York City, VoxGov serves industry leaders ranging from Atlantic Media, to DLA Piper, to blue chip universities including Princeton and Columbia.
Our Advisors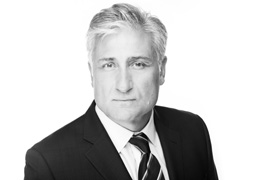 Bob Barbour
From established industry leaders such as Thomson Reuters, to early-stage businesses like Intelligize, Bob's experience spans senior executive roles building sales and commercial strategy, sales operations, organizational alignment, sales force integration, and go-to-market planning for multiple business units across global markets. His teams have served corporations, law firms, and government agencies with a suite of legal and regulatory web-based information tools, enterprise software, cloud-based solutions, and professional services.

Bob's innovative mindset and passionate leadership style have enabled success in a wide range rapidly growing technology and information businesses.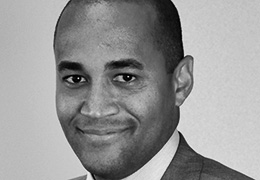 Dante Alighieri Disparte
Dante Disparte is an entrepreneur, business leader and global risk expert. He is the founder and CEO of Risk Cooperative, a strategic risk advisory and insurance brokerage firm based in Washington, D.C.

Dante serves on the board of the American Security Project, where he founded and chairs the Business Council. He is also a member of the Bretton Woods II Council and a fellow at New America.

He is a frequent speaker and commentator on business and political issues shaping the world. From entrepreneurship, where he was invited by the White House to speak at the Global Entrepreneurship Summit in Kenya, to risk, economic competitiveness and security issues, Dante's wide-ranging views are regularly featured in leading media and publications, such as Harvard Business Review, Huffington Post, Forbes and International Policy Digest, among others.

A graduate of Harvard Business School, where he chairs the D.C. alumni association and is a former member of the global alumni board. Dante holds an MSc. in Risk Management from the NYU Stern School of Business and a B.A. in International and Intercultural Studies from Goucher College.

He is fluent in 6 languages and has conducted business all over the world. He is the co-author "Global Risk Agility and Decision Making" (Macmillan, 2016) and was recognized as one of the 40 leaders under 40 by the Washington Business Journal and in the inaugural Powermeter 100 list.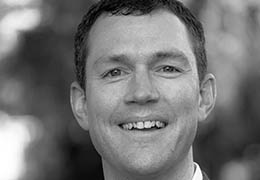 Doctor Chris Hansen
Chris Hansen is a Colorado state legislator and energy specialist with more than 15 years of experience in the sector. He began work as an associate director at IHS CERA in 2005 where he was promoted to director of corporate strategy in 2010, and again to the position of director of energy insight in 2013.

Chris holds a doctorate from the University of Oxford, and degrees from MIT and Kansas State University.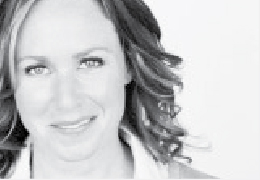 Heather Leonard
Heather began her career in the Global Investment Research department for Internet and New Media at Goldman, Sachs & Co as Anthony Noto's first analyst hire. Heather was quickly promoted to Associate and moved to the Enterprise Application and Infrastructure Software group under Rick Sherlund. She went on to liaise part-time with the Venture Capital and private technology company communities in fostering lasting relationships for the Tech Research department. While doing so, she was also writing TV pilots and going to acting school while helping Henry Blodget startup the video vertical of Business Insider and contributing to Business Insider Intelligence, their subscription service. This all lead her to start her own company, Throwing Fruit, an app-building and video distribution platform which was recently sold to a content studio. Heather holds a Bachelor of Arts from University of California, Berkeley.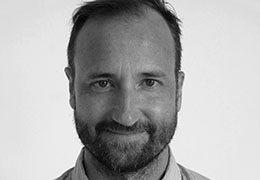 Tom Donohue
Tom Donohue is a Brooklyn based entrepreneur and C-level executive with a background in the technology, social-media, TV, and music industries. A serial entrepreneur, he has successfully founded and exited two startups and is currently planning his third. Donohue is also an advisor, investor, and consultant to a portfolio of early-stage media and technology companies based in New York City. Additionally, Donohue is an advisor and Interim Director of Made In NYC a non-profit initiative of the Pratt Center for Community Development serving 1,200+ local maker and manufacturing entrepreneurs.

In 2010, Donohue co-founded and served as the Chief Operating Officer of Trendrr, a leading social-media analytics and curation platform serving the TV and social media ecosystem.

Twitter acquired Trendrr in late 2013, and Donohue joined the company to rollout propriety curation tools and manage partnerships for Twitter's TV and publishing platforms. He left Twitter in 2016 to pursue his next entrepreneurial adventure and support other entrepreneurs on their journey to success.

In 2005, Donohue co-founded and served as President of the Wiredset Digital Agency, which created innovative emerging-technology-based strategies and campaigns for TV, media, and entertainment companies.

Donohue began his career at the Sony Corporation of America, where he rose to become Columbia Record's Vice President of Online and Emerging Technologies. At Columbia, Donohue developed innovative digital-marketing campaigns for legendary recording artists and negotiated early content, distribution, and marketing partnerships with Apple, Microsoft, and other first-wave digital-music and streaming services.

Donohue holds a degree in philosophy and French from Clark University in Worcester Massachusetts.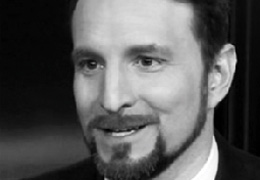 Professor Greg Wawro
Gregory Wawro (Ph.D., Cornell, 1997) specializes in American politics (including Congress, elections, campaign finance, judicial politics, and political economy) and political methodology. He is the author of Legislative Entrepreneurship in the U.S. House of Representatives and co-author (with Eric Schickler) of Filibuster: Obstruction and Lawmaking in the United States Senate, which is an historical analysis of the causes and consequences of filibusters.

He has published articles in The American Journal of Political Science, The Annual Review of Political Science, Critical Review, Legislative Studies Quarterly, the Journal of Law Economics and Organization, and Political Analysis.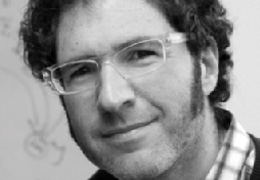 Professor David Blei
David Blei joined Columbia in Fall 2014 as a Professor of Computer Science and Statistics. His research involves probabilistic topic models, Bayesian nonparametric methods, and approximate posterior inference. He works on a variety of applications, including text, images, music, social networks, user behavior, and scientific data.

Professor Blei earned his Bachelor's degree in Computer Science and Mathematics from Brown University (1997) and his PhD in Computer Science from the University of California, Berkeley (2004). Before arriving to Columbia, he was an Associate Professor of Computer Science at Princeton University.